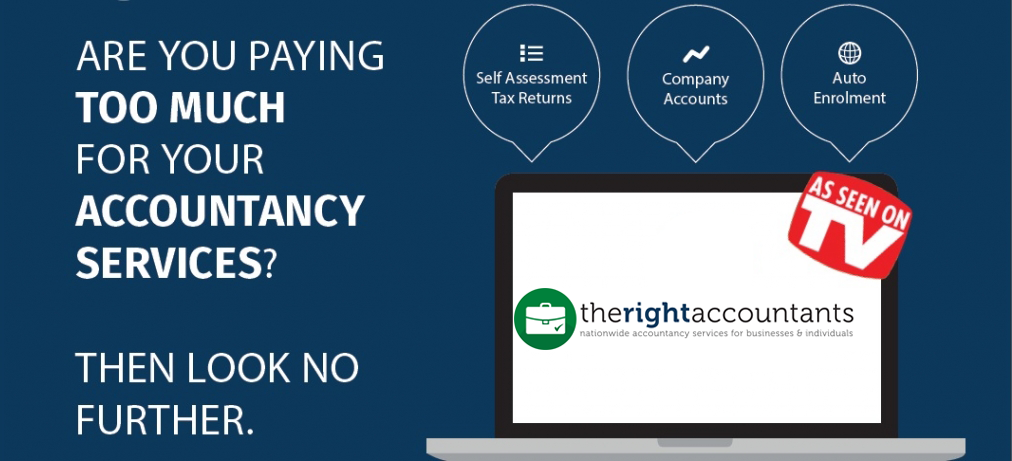 Our market leading prices
We provide affordable accountancy services nationwide for a fixed, monthly fee to both businesses and individuals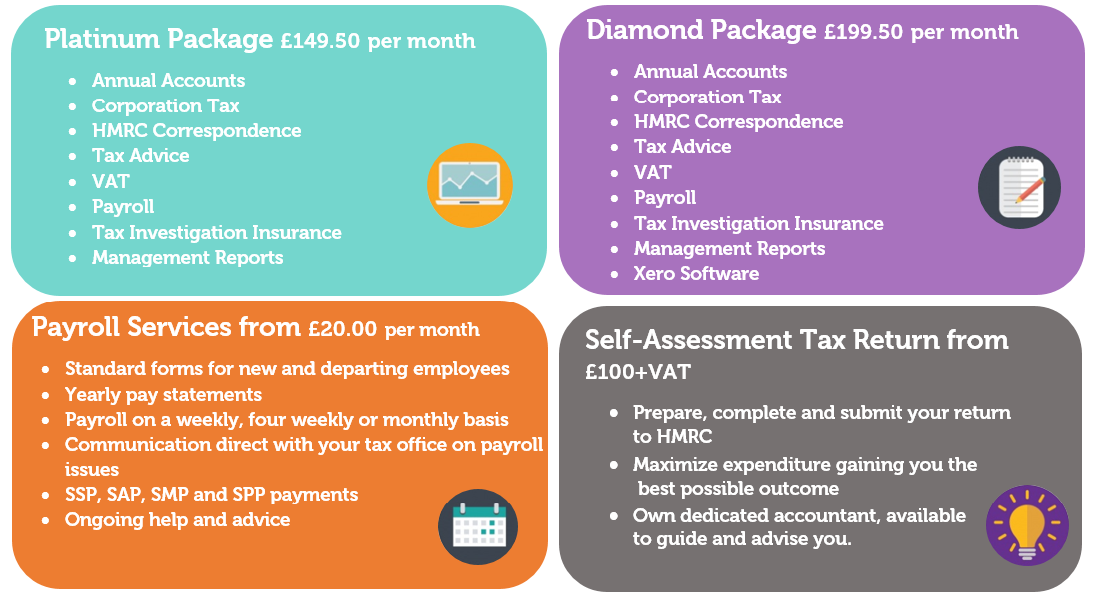 I needed some advice as I was going to go from sole trader to limited. I didn't have a clue what to do. The Right Accountants then arranged a face to face appointment for me and the guy that came out knew exactly what he was doing. I now pay £47.50 per month and The Right Accountants complete everything for me. Recommended all my friends.
Best accountancy firm I've been with. Always there when I need things explained to me and remind me of any deadlines.
I switched to The Right Accountants after eight long years with my previous accountant. Price was the initial influencing factor, however the professional service along with a dedicated accountant was more than I could ever wish for. The Right Accountants currently look after my company's Payroll and VAT returns and are always available for help and advice. I would definitely recommend their services.
As a self-employed massage therapist I found The Right Accountants to be extremely efficient, responsive and helpful in preparing my self assessment return. I had a lot of queries as it was the first time I had used this company and they were very patient in explaining how they'd arrived at the final figures. Excellent value for money and I will certainly use The Right Accountants again.
I would like to thank The Right Accountants for helping me stop worrying over things I am not sure about. Adam was very helpful in sorting this out for me, this resulted in having a good nights sleep.
I am self employed and have been for five years. Over the years I have paid stupid amounts for accountants until I came across The Right Accountants. They dealt with my self assessment tax return on my behalf and all I had to pay them was £75… bit of a difference for me as my accountant last year charged me £345. Definitely recommend The Right Accountants.
I needed to complete my tax return this year for the first time and didn't have a clue what to do. My friend told me about The Right Accountants so I decided to give them a call and see how they could help. I am a dance teacher and have no accountancy skills whatsoever, so needed someone to sort everything out for me. After a short phone call with The Right Accountants they completed everything for me and they were very competitively priced. Fantastic company
Over the past seven years I completed my own tax returns and each year I struggled understanding the forms. They offered to complete my tax return for me for £75 and having being quoted £300+ by other companies in the past I jumped at the chance. The Right Accountants completed everything for me for £75 and the process was easy to understand. They are a polite, professional experienced company.
I used The Right Accountants as I wanted some help with my CIS tax return. The whole process with The Right Accountants was very straightforward, and after emailing them some basic information, they did all the rest. I would certainly recommend The Right Accountants to other; they are good value, professional and provide a good service.
Brilliant service and very helpful staff on hand to help me with my application process. Will recommend you to my friends and family.